Introduction to canoeing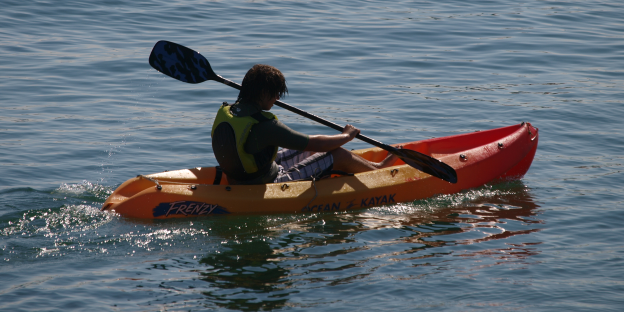 Ribeira de Cascais beach Cascais
ADN - Atividades Desportivas Náuticas (Nautical Sports Activities), in collaboration with this Municipality, will promote canoeing among County residents. The activity seeks to create awareness of our amazing Cascais Bay and the pleasures of contact with the sea. In the activity, participants have the opportunity to become familiar with canoeing techniques in a simple approach which is accessible to all those interested.
The activity lasts approximately 90 minutes and the rest of the time is dedicated to preparing the equipment, training in the sport and final washing and tidy up.
Note: The activities may be subject to changes due to unfavourable weather conditions or other reasons of force majeure.
Requirements:
- Must know how to swim
- Obligatory use of a bathing suit, sports clothes, flip-flops and towel, water and a snack
- The participation of children is limited to the presence or written authorisation from their legal guardian
Limit: 20 vacancies
Target: 8+
Registration and Information: adncascais@gmail.com
Data: name, date of birth, identity card number /citizen card number and telephone contact for each participant.
Price: €7.5 per participant for the introduction activity (via ATM transfer NIB 0007.0246.0043.0100.0013.3) - Proof of payment must be presented at the start of the activity.
Organization: Cascais Municipality | ADN Atividades Desportivas Náuticas
Search in agenda